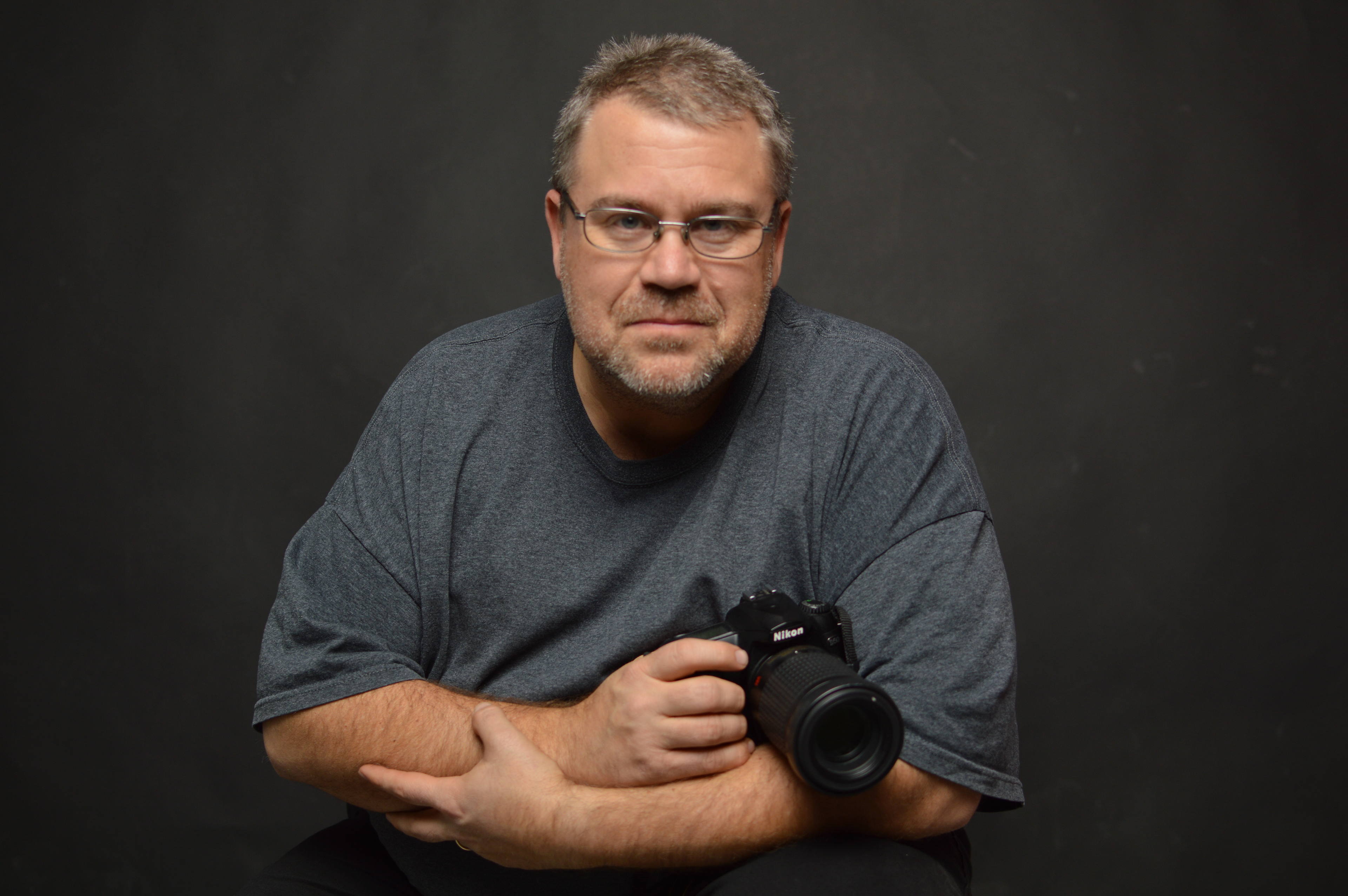 Brian Bielanski - Photographer
Brian has been behind the camera for nearly 35 years. His photographic journey began as one of the shooters for his high school yearbook. His photographs have been published in newspapers, magazines and on the internet. As a videographer his images have appeared on newscasts from coast to coast and internationally. 
Now Brian is focusing his creative eye on making people look and feel amazing in photographs. 
Brian was  born in Chicago, raised in Wisconsin, and he's a graduate of Winona State University. He married his wife Leslie in 1999 and his 13-old-daughter is the brains of the operation. She's also a budding young photographer -- she took the image above!
Rikki Techner-Werning
Makeup, Hair, and Clothing Stylist
Rikki Techner-Werning was born and raised in St. Louis where she developed her love for Cardinals baseball (we'll forgive her for that), foods stuffed with cheese, and more importantly, the theater. Having learned to sew at the age of four she naturally gravitated toward costuming. While earning her BFA in theater, with an emphasis in costume design at Millikan University, she fell in love with stage makeup. 
After graduating in 2009, she moved to Los Angeles and began working as a professional makeup artist. She's worked in the independent film scene for many years. In the breaks between shows, she's developed a small fashion line called Odd Mod Boutique, combining vintage style with nerdy character fabrics. Recently her focus has shifted away from film toward portrait and bridal makeup. When not working she can be found hiking, cooking, and spending time with her wife and tiny white dog!